63 Little Pieces
Playstation Talents Awards + New Trailer
---
Hi community!

In the light of recent events, here is the news I have to share...
In case you didn't check in with the Playstation Talents ceremony announcements, here it is. The announcements counted on with the usual Playstation Portugal's Youtube channel presenters along side with the coordinator of the Playstation Talents: Ricardo Correira, with games being played by famous portuguese actor Diogo Valsassina.
Long story short, no awards for 63 Little Pieces but that doesn't mean I go home empty handed, since I did get 2 nominations: "Best use of the Playstation platform" and "Best children's game". And, there is a PS Talents' medal somewhere in the post offices coming my way!
Woo Hoo! ;)
I'm very happy, I'm very fond of both, it's an honor to be a part of the "list" in the "finalists". Playstation is a huge brand and I have always loved children games.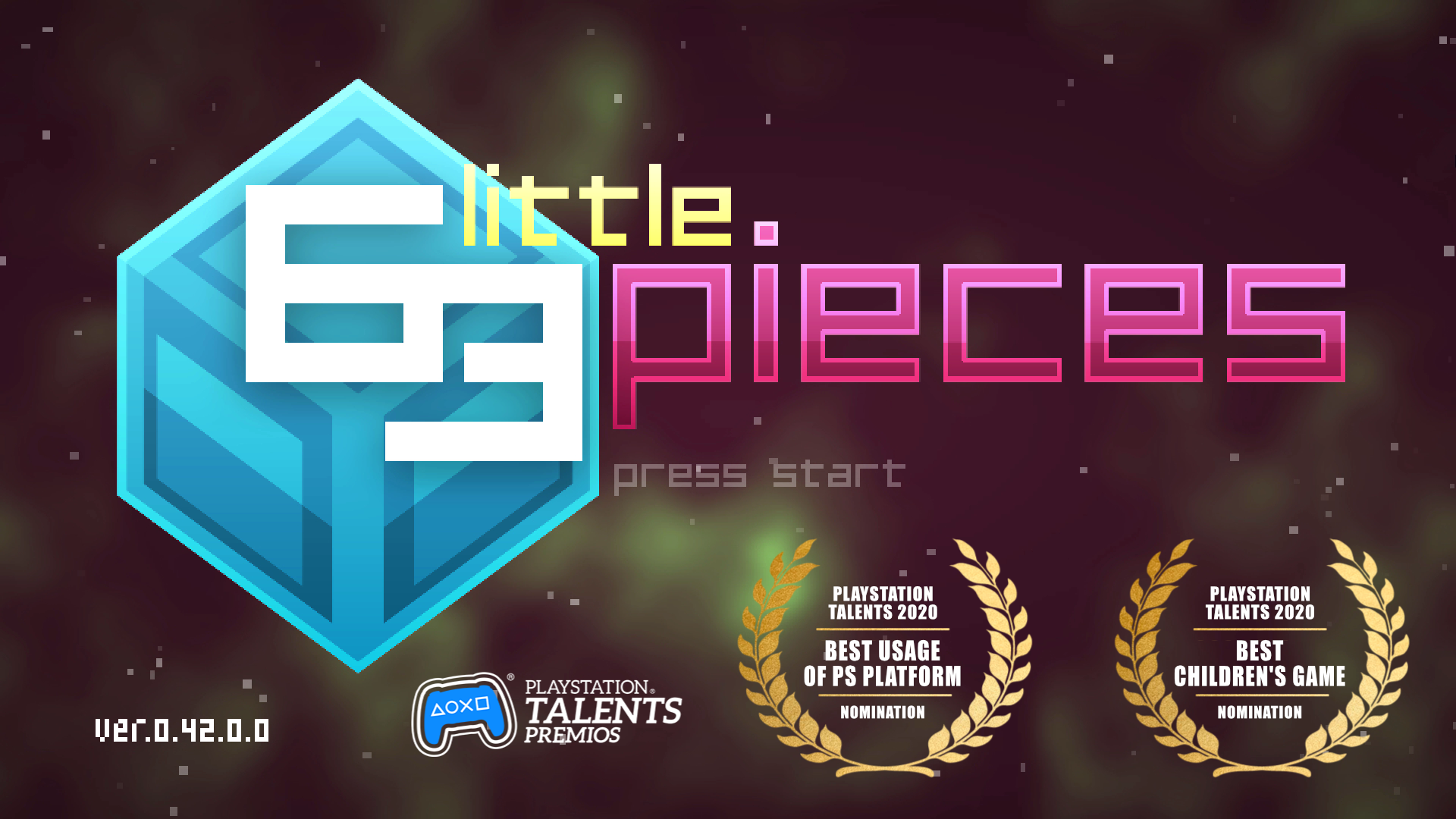 In the future, I'm taking 63 Little Pieces to new heights both in terms of, all things, gameplay and visibility trying to bring it to a wider audience. For now, we must celebrate...

To celebrate that and all the work I have put into this game project, all year long, I have put some effort into a new trailer showcasing already available features and some new (of all the new features) coming in future updates:
If you haven't checked in recently, the project has been freshly updated.
If you like puzzle games, add this one to your wishlist. I'll be nitpicking it in the days to come to make it better and better.

Yours truly ;)
Stay tuned, stay safe and have fun!
Files
63 Little Pieces V0.42 | Windows
74 MB
Apr 21, 2021
63 Little Pieces V0.42 | OUYA
77 MB
Apr 21, 2021
63 Little Pieces V0.42 | Windows - Demo
74 MB
Apr 21, 2021
63 Little Pieces V0.42 | OUYA - Demo
77 MB
Apr 21, 2021